Argus Bitum & Asphalt Europe Conference
Convention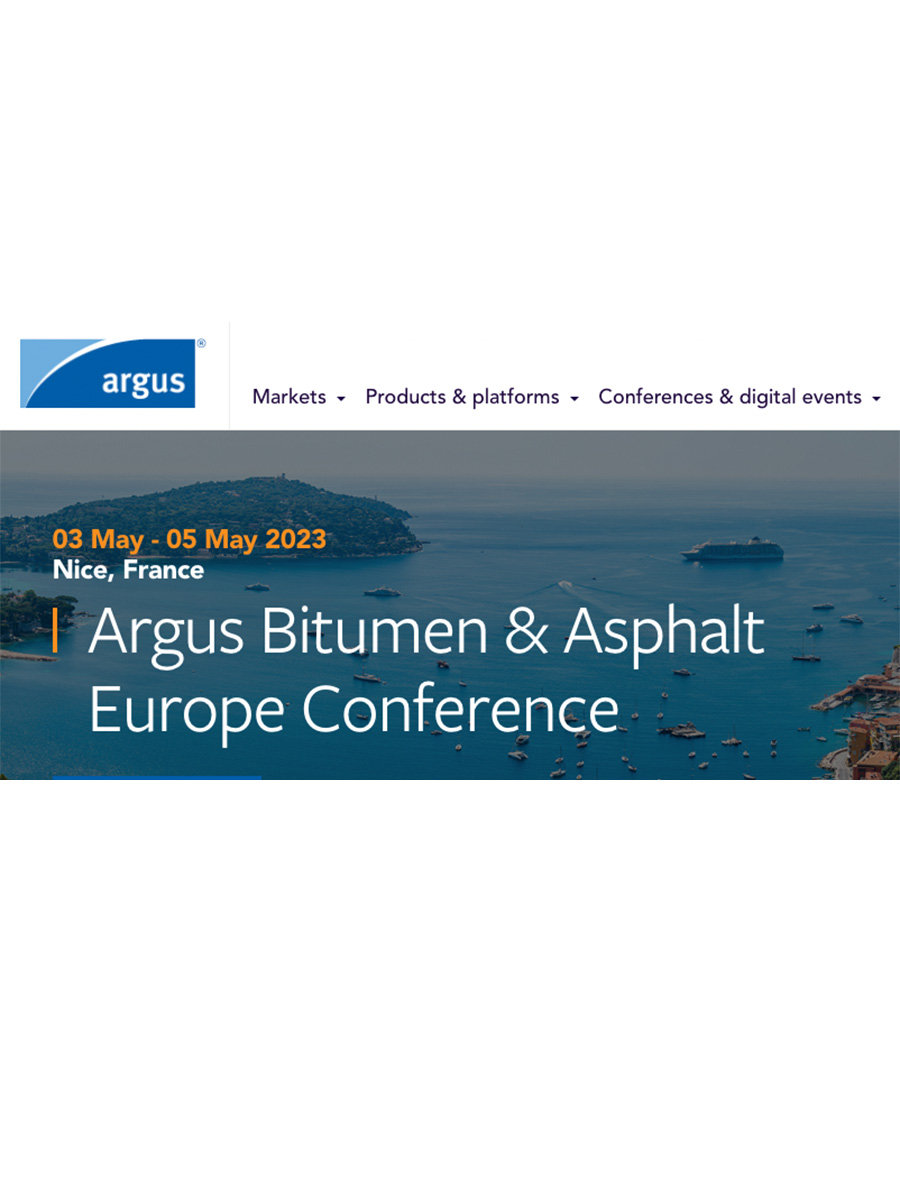 From 03 to 05 May 2023
From Wednesday 3 to Friday 5 May 2023.
Congrès européen dans le domaine du bitume et de l'asphalte
The Argus Bitumen & Asphalt Europe Conference will bring together key market stakeholders from across the supply chain for 2 days to engage in networking and informative knowledge exchange. The audience will hear from refineries, asphalt producers, traders, policy makers, construction companies, shipping companies and more as they discuss the future of bitumen and asphalt in Europe.