Colloque national des Villes-Santé 2023
Convention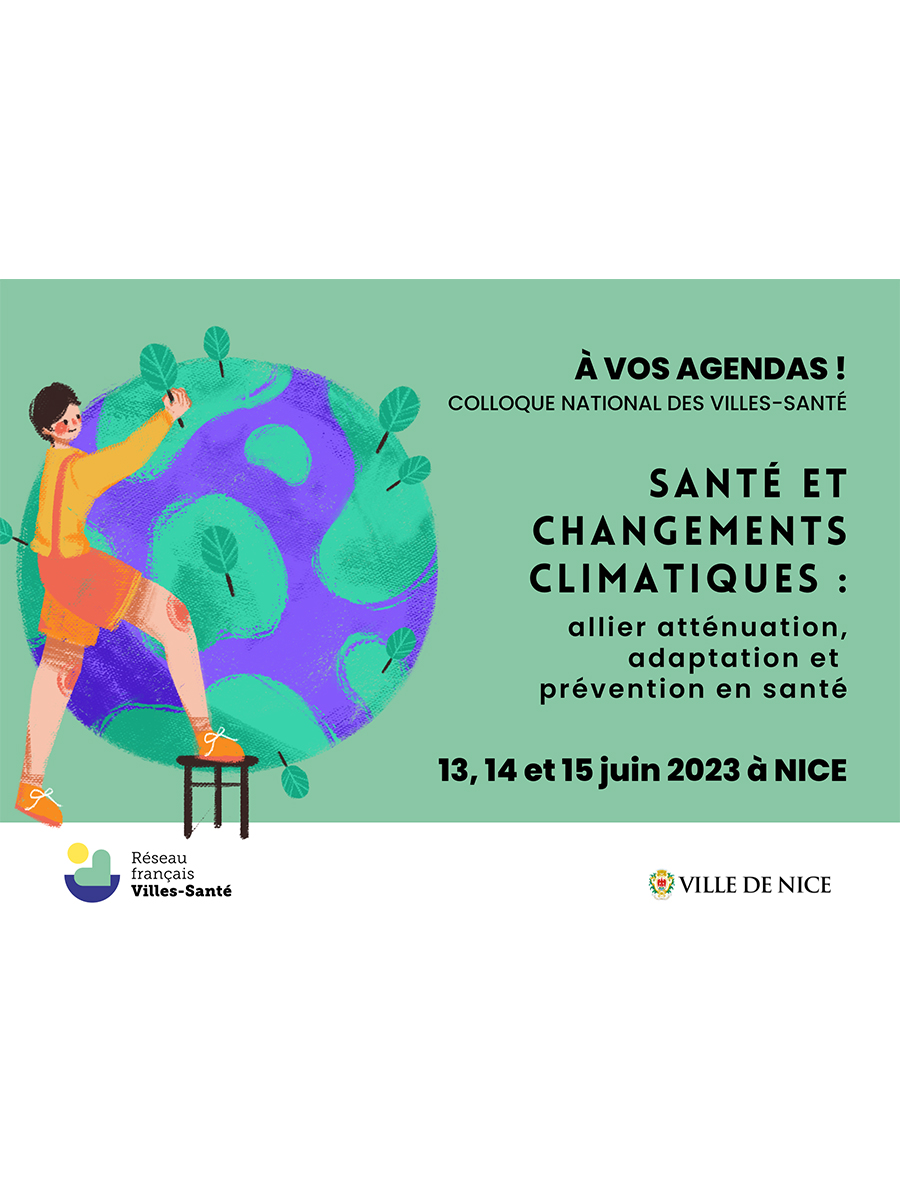 From 13 to 15 June 2023
From Tuesday 13 to Thursday 15 June 2023.
The 2023 conference of the French Healthy Cities Network will be held in Nice on 13, 14 and 15 June, on the theme of "Health and climate change: combining mitigation, adaptation and prevention in health".
This event will be an opportunity to discuss the actions, challenges and levers of cities and intermunicipalities to act at the local level, at the crossroads of the causes and consequences of climate change and public health issues.