Rythme ACTIF 2023
Convention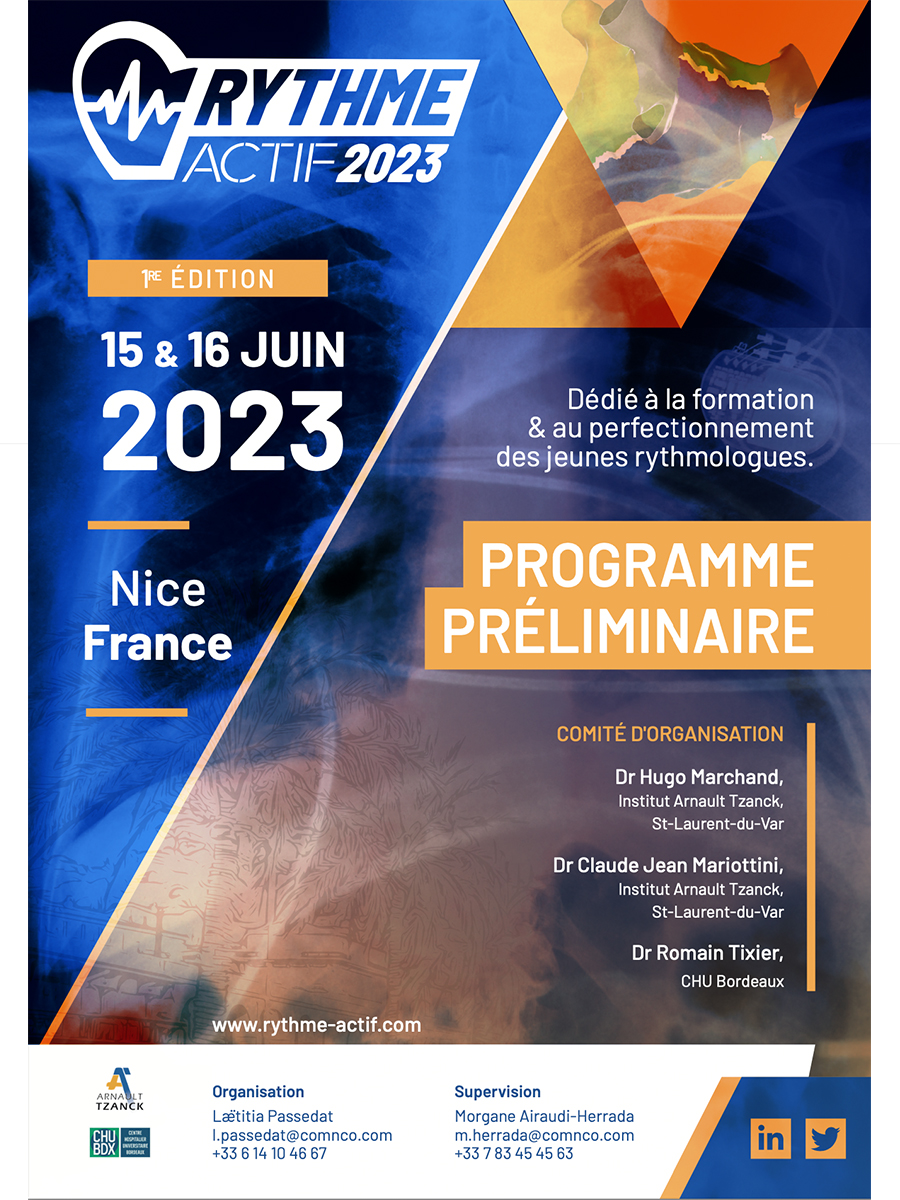 From 15 to 16 June 2023
From Thursday 15 to Friday 16 June 2023.
Workshop dedicated to the training and development of young rhythmologists in the treatment of cardiac rhythm disorders.
All areas of rhythmology will be covered: conventional and leadless pacing, various resynchronisation options, cardiac defibrillation, lead extractions, different atrial and ventricular ablation techniques and energies, left atrial occlusion.