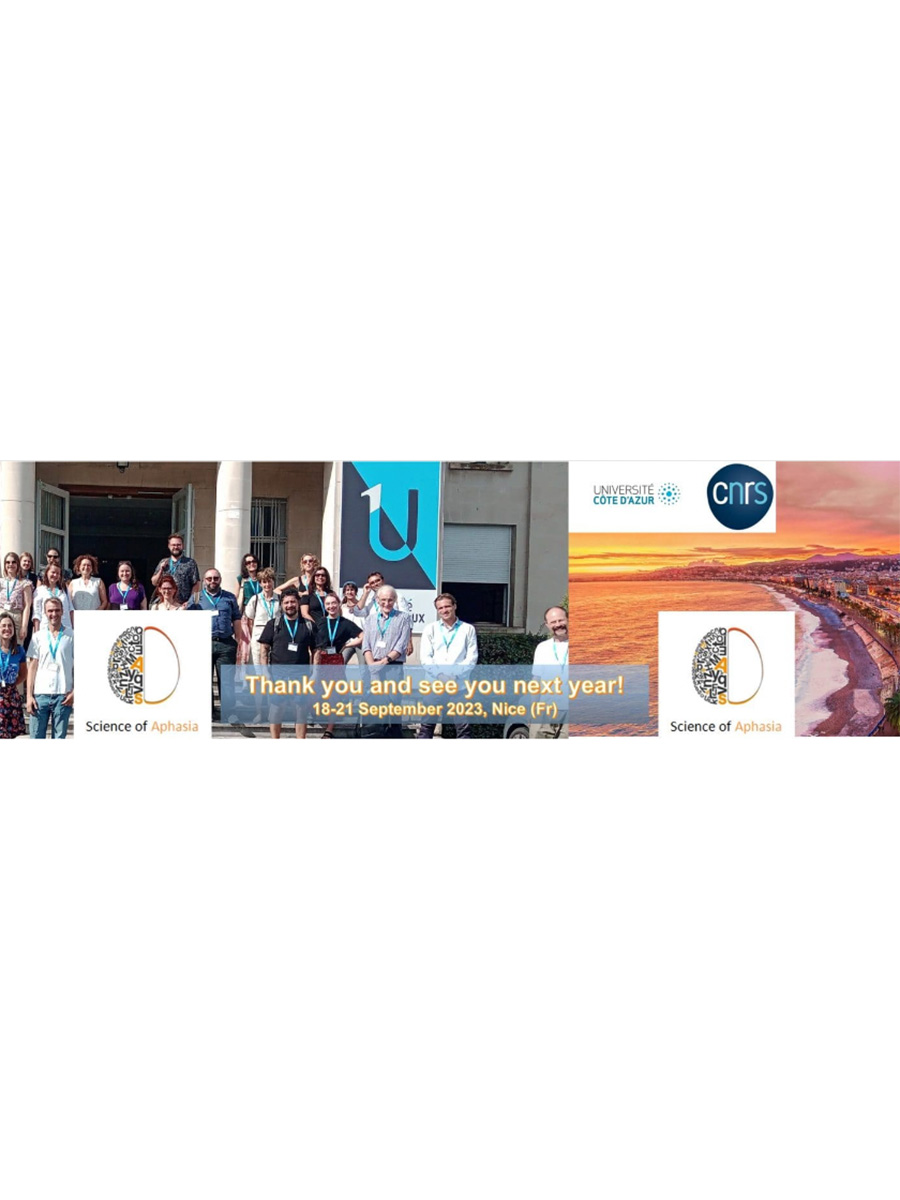 From 18 to 21 September 2023
From Monday 18 to Thursday 21 September 2023.
The SoA conference brings together every year since 2000 senior and junior scientists working in the multidisciplinary field of aphasia and of brain and language and dealing with normal and impaired language functions.
The size of the conference is limited to about 120 participants to ensure direct interactions between the participants.